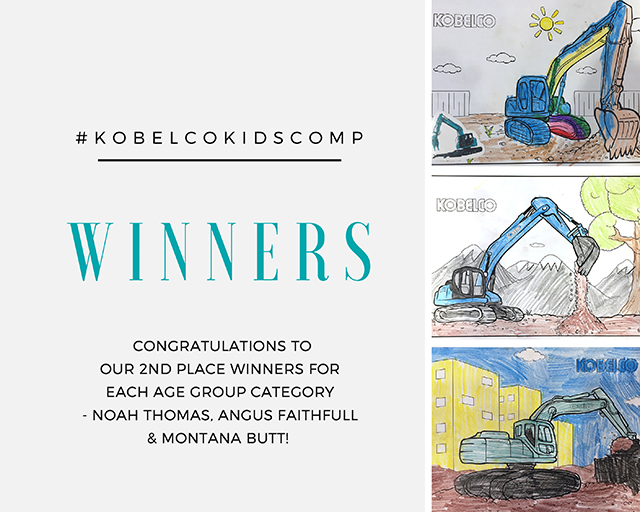 We announced the winners of the recent Kobelco Kids Colouring Competition held at the
Diesel Dirt & Turf Expo
on our
Kobelco Facebook
and
Instagram page
on the 30th April 2018. It was a great turn out over the 3 days and we had so many great entries. Thanks to all the parents that visited the Kobelco stand this year and letting their kids participate in our first ever colouring competition. All the little Kobelco fans did a fantastic job!
After careful consideration, three 1st place winners and three 2nd place winners were selected from each category.
Congratulations to our first place winners: Flynn Duffy, Natasha Safadi and Jack Howard!
Congratulations to our second place winners: Noah Thomas, Angus Faithfull and Montana Butt!
Your prizes are coming your way soon!